Before your app is made available to your members you will have an opportunity to add new content to the app and test it to make sure the app meets your requirements.
Follow either the iOS or Android instructions to get the test version of the app on your device.
Android
Tap the Google Play store link provided by the UnionConnect team in your e-mail app on your mobile device
Follow the instructions given on your device
iOS (Apple iPhone)
Apple's TestFlight is used to test your union app before being put on the public app store.
Tap the TestFlight link provided by the UnionConnect team in your e-mail app on your mobile device
Follow the given instructions on your device: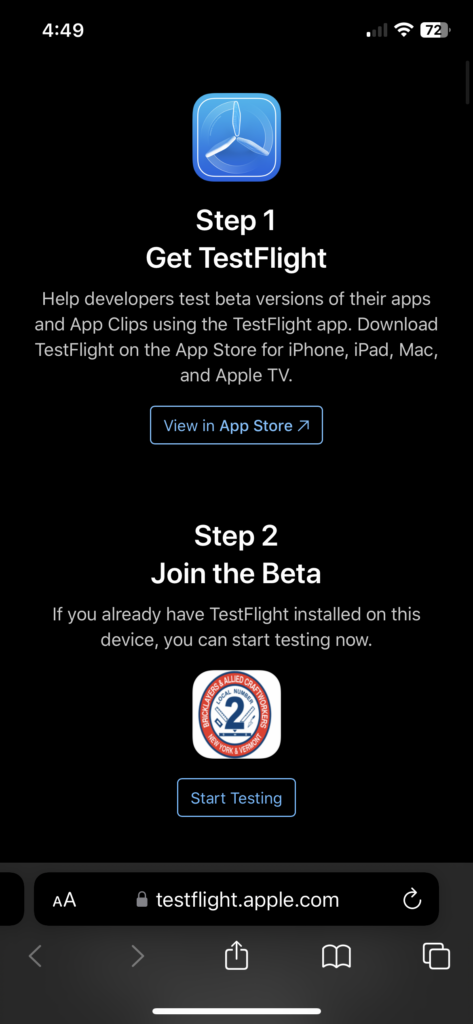 Download the TestFlight app as it says in Step 1, "Get TestFlight"
Once you have TestFlight installed, tap Start Testing under Step 2, "Join the Beta"
After you finish the steps, open the TestFlight app on your phone. You should see the test version of your union's phone app in the listing: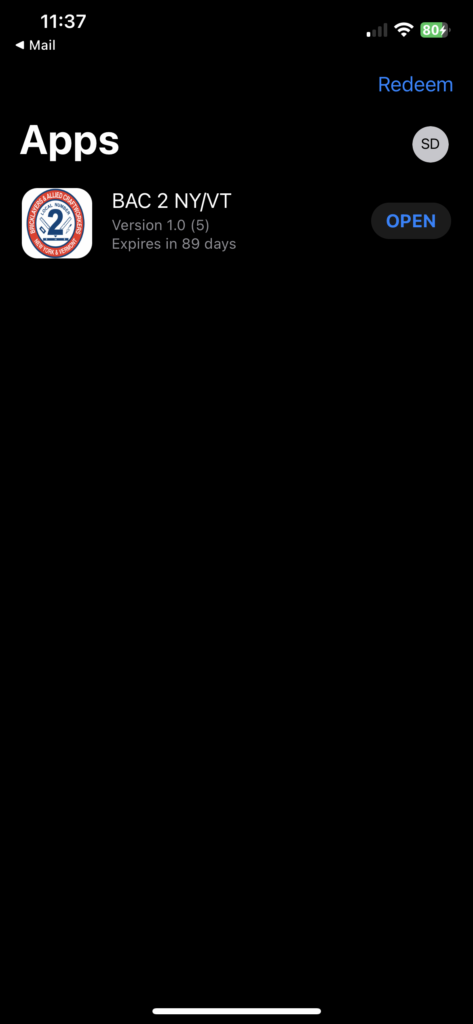 Tap Open
Tap Next: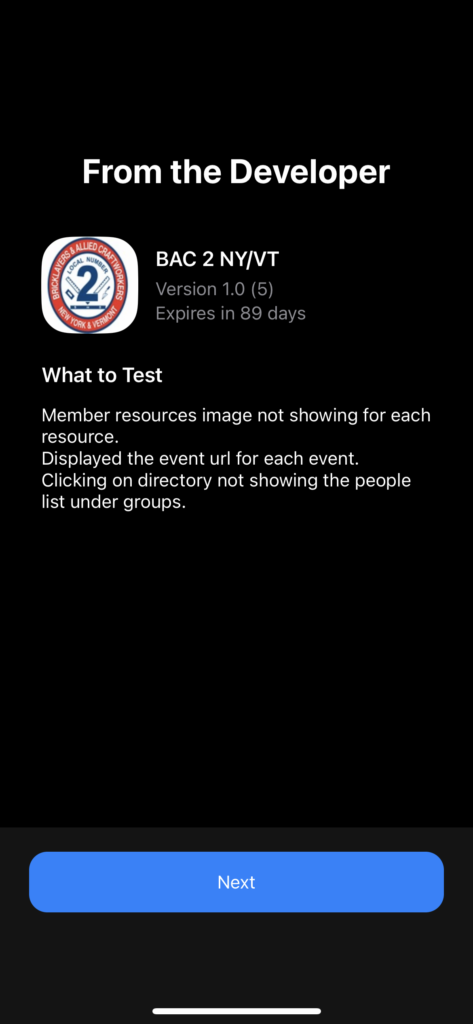 Tap Start Testing: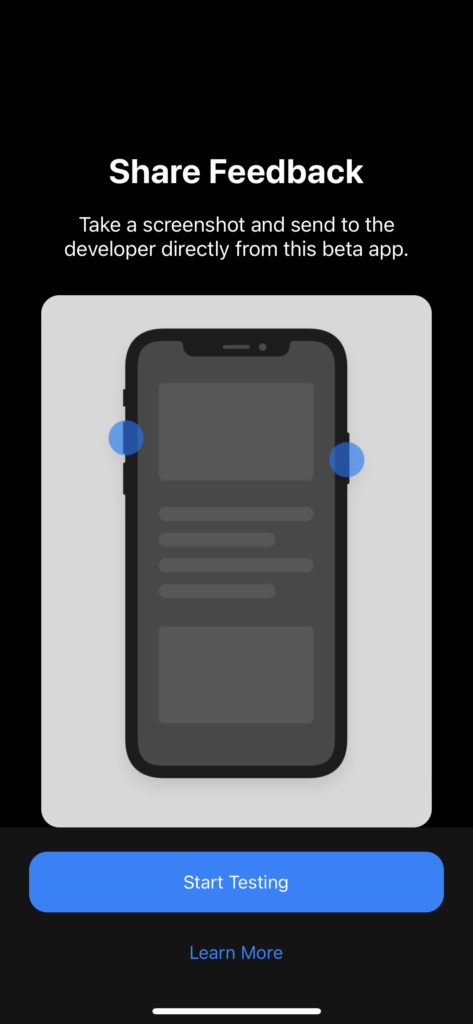 The phone app will now be available on your device