Typically, each bargaining unit will have different contracts from one another. Members that have signed up with a specific bargaining unit will only be able to view the contract that is related to their bargaining unit.
Creating/Editing a Contract
Login to the app manager
Click on the bargaining unit you want to add a contract to from the left menu under Member Specific Info
Click Manage Contract: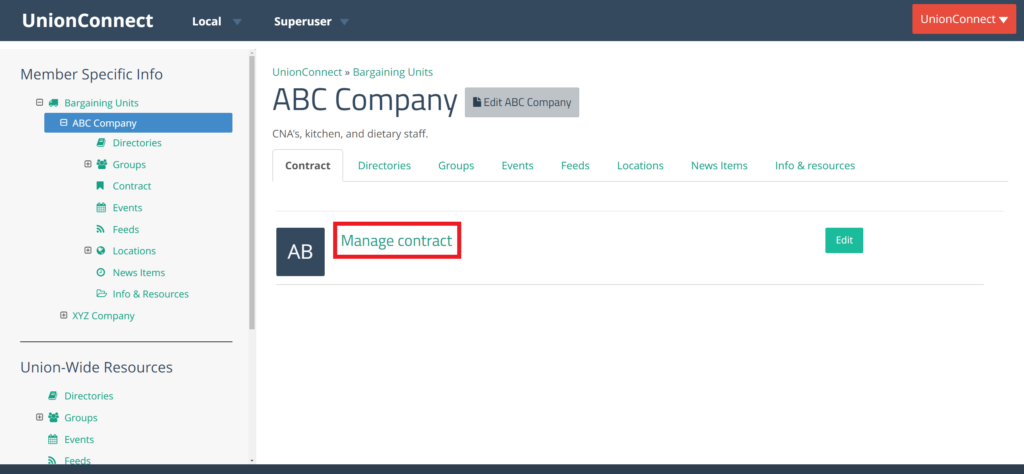 Choose whichever contract type is best for you:

Searchable – This option allows your members to search for whatever they are looking for in the contract. The articles can be entered one at a time or alternatively you can use the Magic Split feature to enter all the articles at once.
PDF – If your contract is in a PDF version, you can upload it using this contract type. You can upload multiple PDFs this way by holding down the CTRL key when clicking the files.
Full Text – This contract type allows you to copy and paste your whole contract into one text box. This isn't recommended as the formatting is not visually pleasing.

Once you have entered in the contract click Submit
The uploaded contract will be viewable in the app to members of that bargaining unit under View My Contract
How to use the Magic Split feature to create Searchable Contracts
The Magic Split feature works by using a keyword to split the contract into searchable articles. Wherever the keyword is in the contract, a new article will be created in the contract on the app. By default this keyword is ###.
Navigate to the contract section of the bargaining unit you need to create/edit a contract for
Click Manage Contract
Choose the Searchable contract type
Enter the keyword that will be used to split your contract into separate articles. Default is ###
Copy and paste your contract where it says Paste entire document here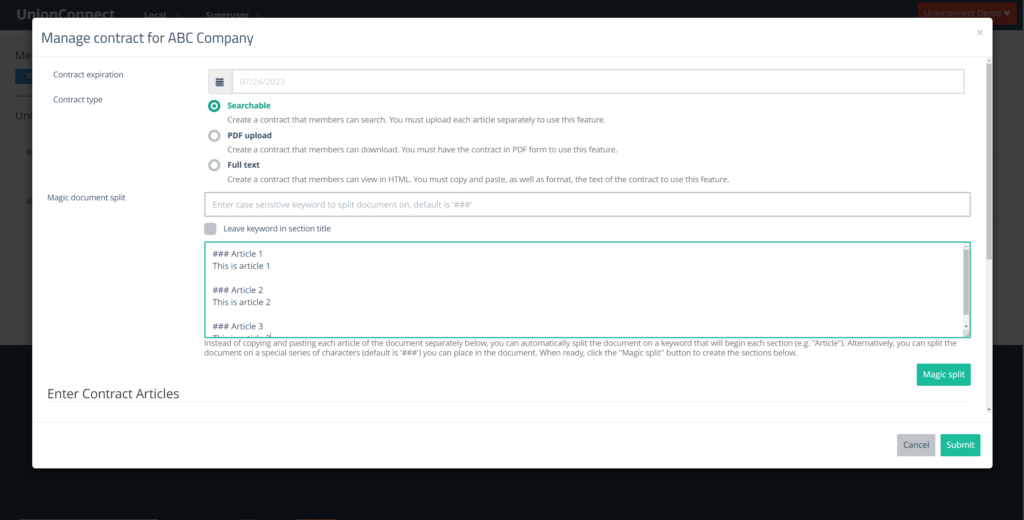 Click Magic Split
You should now see the articles of your contract under Enter Contract Articles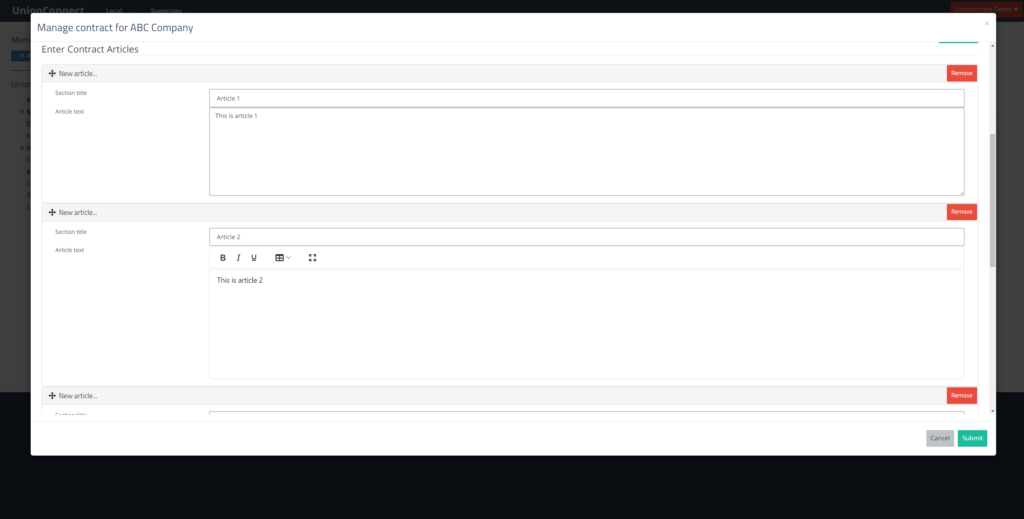 If you can see all the desired articles, click Submit to save your changes